Mignon Faget is one of the leading jewelers in the greater New Orleans area.
Mignon started her designer career in 1969 with an interest in clothing, but quickly transitioned into many other media, eventually focusing on jewelry.
Mignon Faget's team contacted me in Fall of 2014 to help them refresh their overall design style and increase usability and sales conversions on the shopping pages of the site. I was also tasked with creating font "pairings" and ad templates – suggestions for how to layout text over different types of images and various calls-to-action. Have a look at the designs below to get a feeling for the visual language I developed.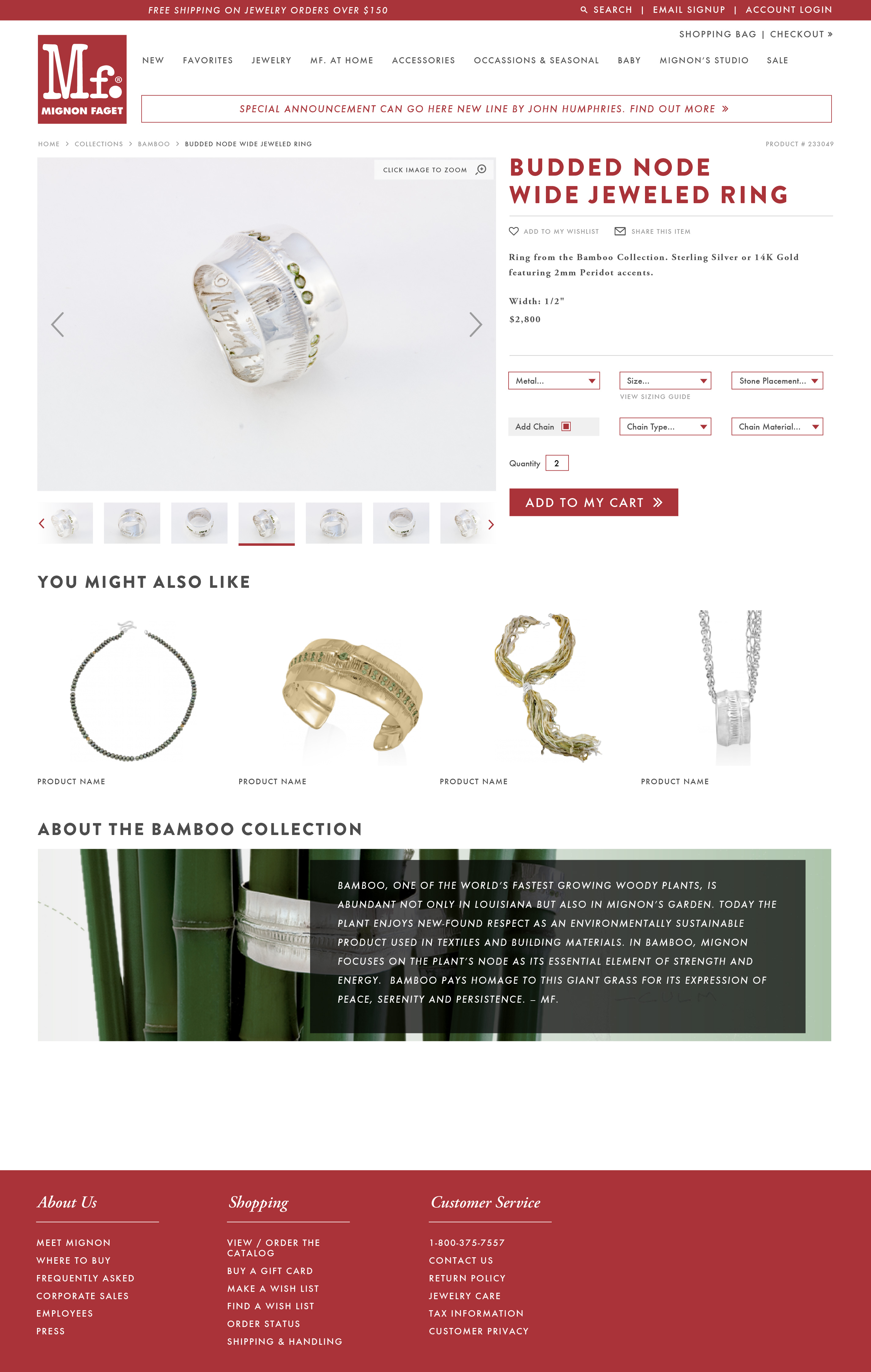 Standard Grid Shopping Page