Client Overview
Pizza Delicious is an award-winning not-just-pizza joint in the Bywater run by local pizza gurus and long-time friends Mike Friedman and Greg Augarten. The restaurant started as a pop up several years ago and when they decided to setup shop in a converted Bywater warehouse, I was asked to help with their branding and overall aesthetic direction. Mike and Greg seem to attract a never-ending supply of talented and passionate people, and during the design and production phases of this work, I was lucky enough to collaborate with some of them.
Logo Design
Nat Kusinitz and I explored several directions for the logo, but none resonated with Mike and Greg as strongly as the the original Pizza D flier: Western-style letters drawn on a whim by Bud Ries in the early days when they were still a pop-up. So instead of using a new concept, I digitized and cleaned up the lettering then framed it with some art referencing the restaurant's warehouse location and the vibe of Piety Street and the Bywater in general.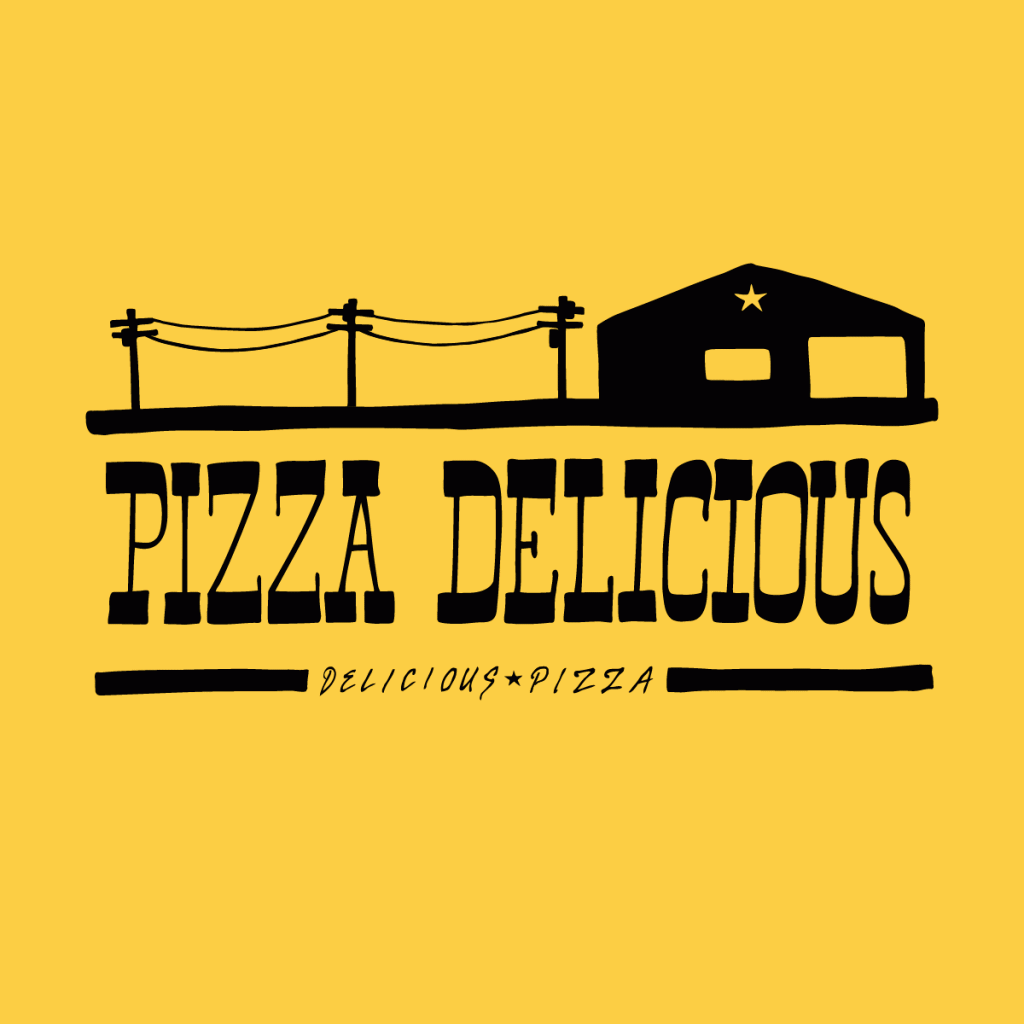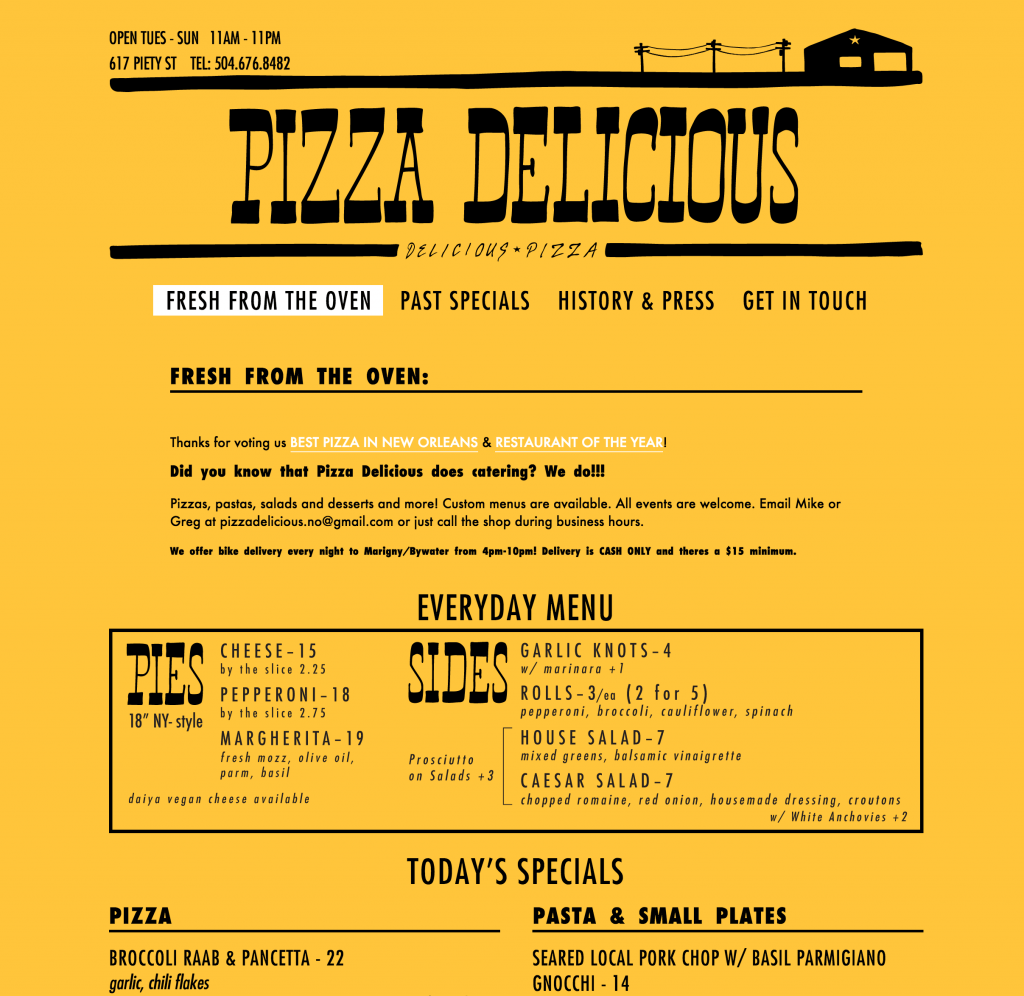 Pizza D's Website
I wanted the composition, palette, and imagery on the site to be driven heavily by the logo, while keeping it minimal, clear and intuitive for users.
Restaurant websites should have a basic set of high-priority elements – location, hours, contact info, and food pics (coming soon!) – but since Pizza Delicious' menu changes more regularly than a lot of restaurants, we wanted to make their up-to-date menu readily available.
The Menus
One of my proudest accomplishments of this entire project is the way the menus work for Mike and Greg. My experience with restaurateurs has taught me that updating their website is often the last thing on their list, so ensuring Pizza D's online menu was up-to-date meant I had force them to use it somehow. The simplest and most direct solution was having them print the menus directly from the site, so they would have no choice but update it when they wanted to print new menus.
The tech behind the solution
A custom menu management system was built into WordPress so it could be easily updated and styled consistently, and the printer at the restaurant was calibrated to print a perfectly clear and crisp version of the online menu. For the part of their menu that stays the same ("Everyday Menu"), super-sharp, mobile-responsive SVG images are used so they not only look crisp and clear on every device but are also sharp in print. The rest of the menu was built using a combination of webfonts and CSS that also scale and print beautifully.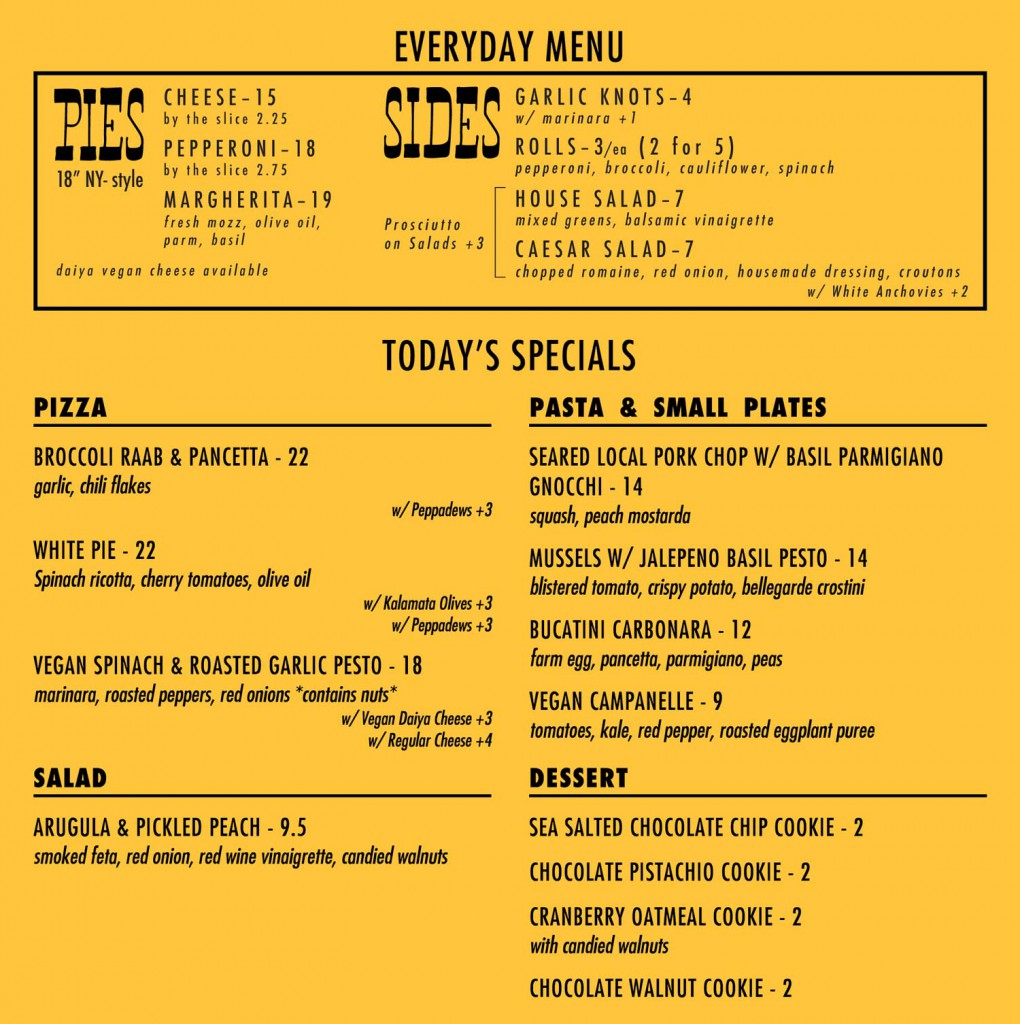 Additional Design Work
There were a lot of smaller design decisions involved in getting the restaurant off the ground. Here's a selection of features I designed or helped produce: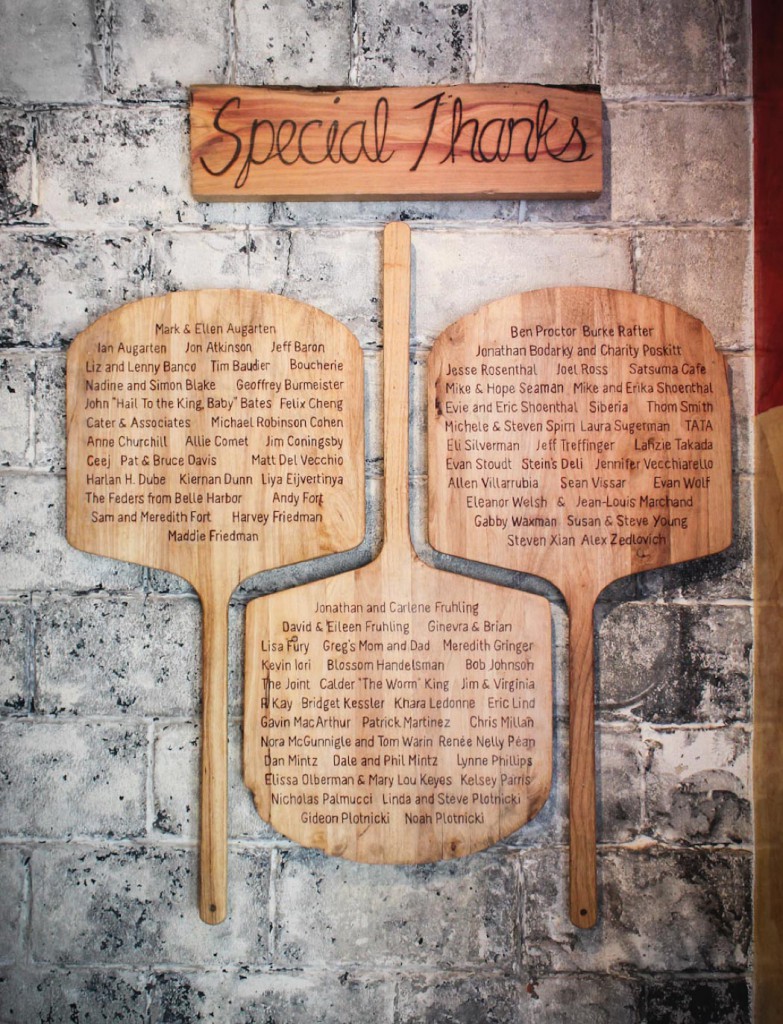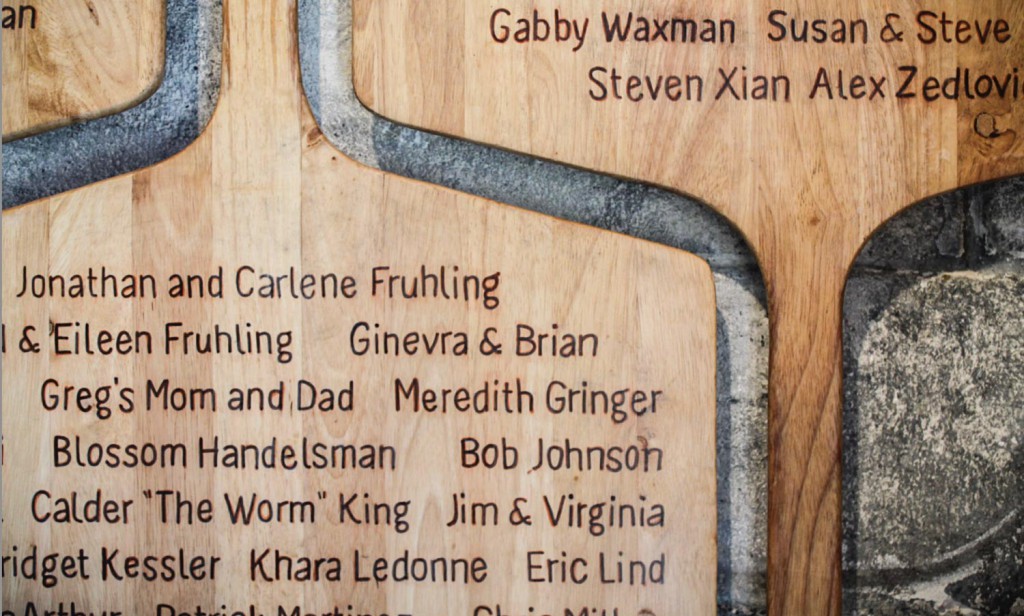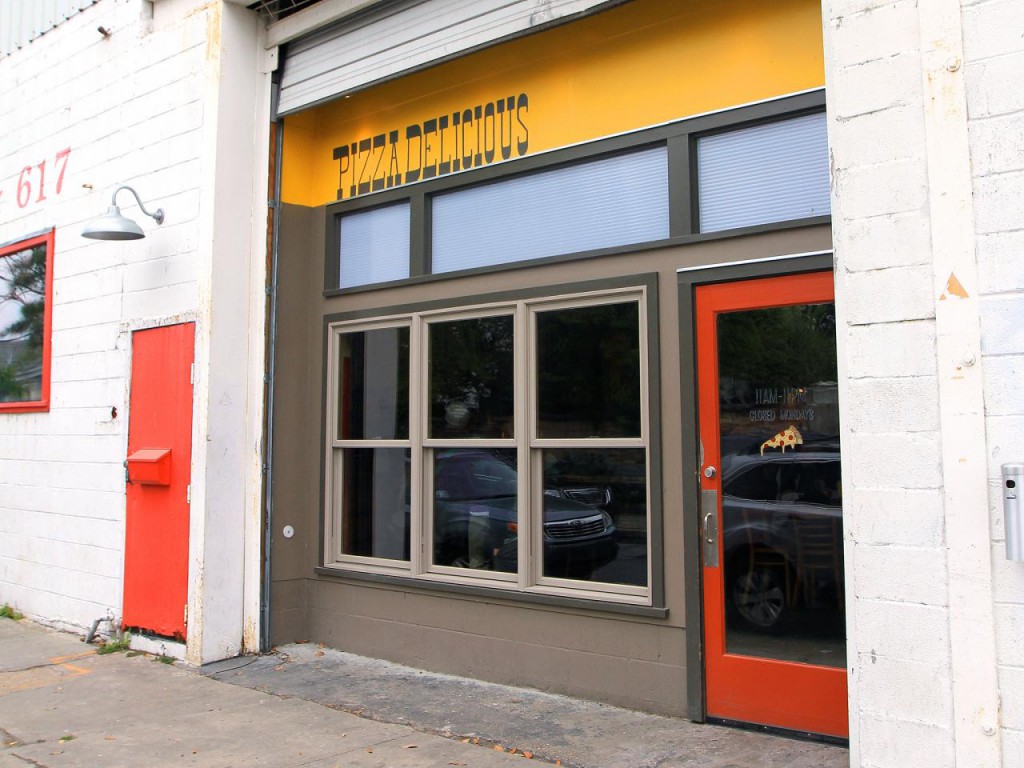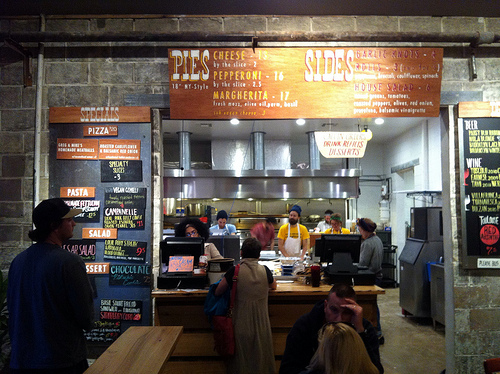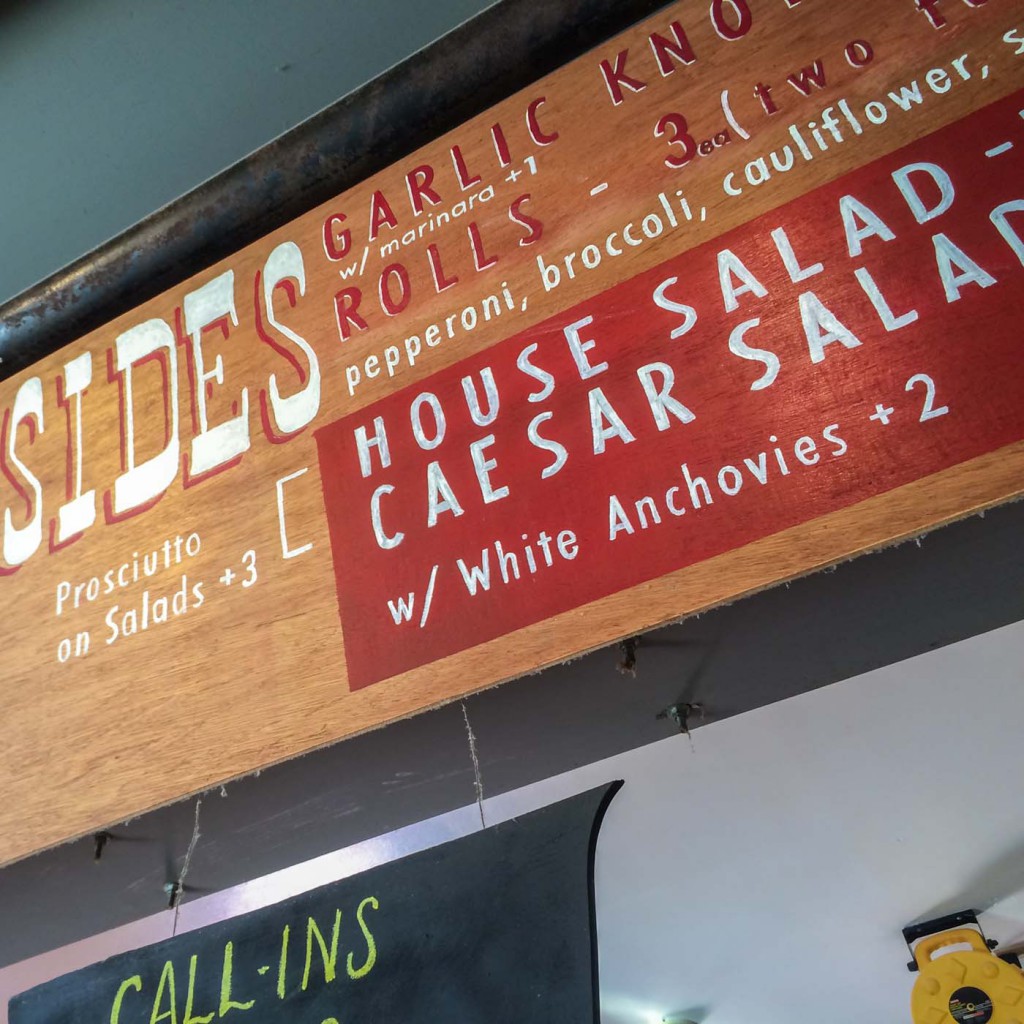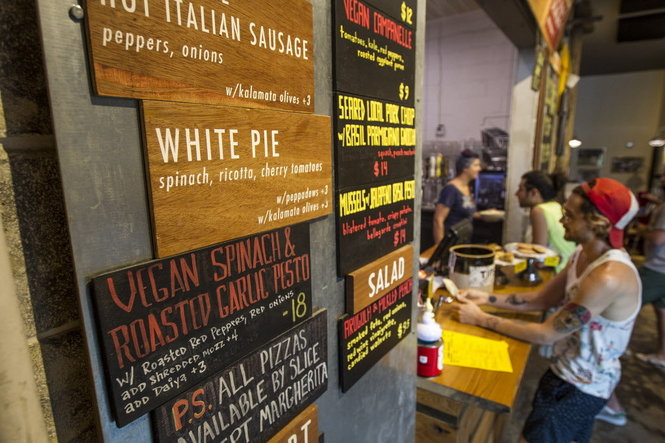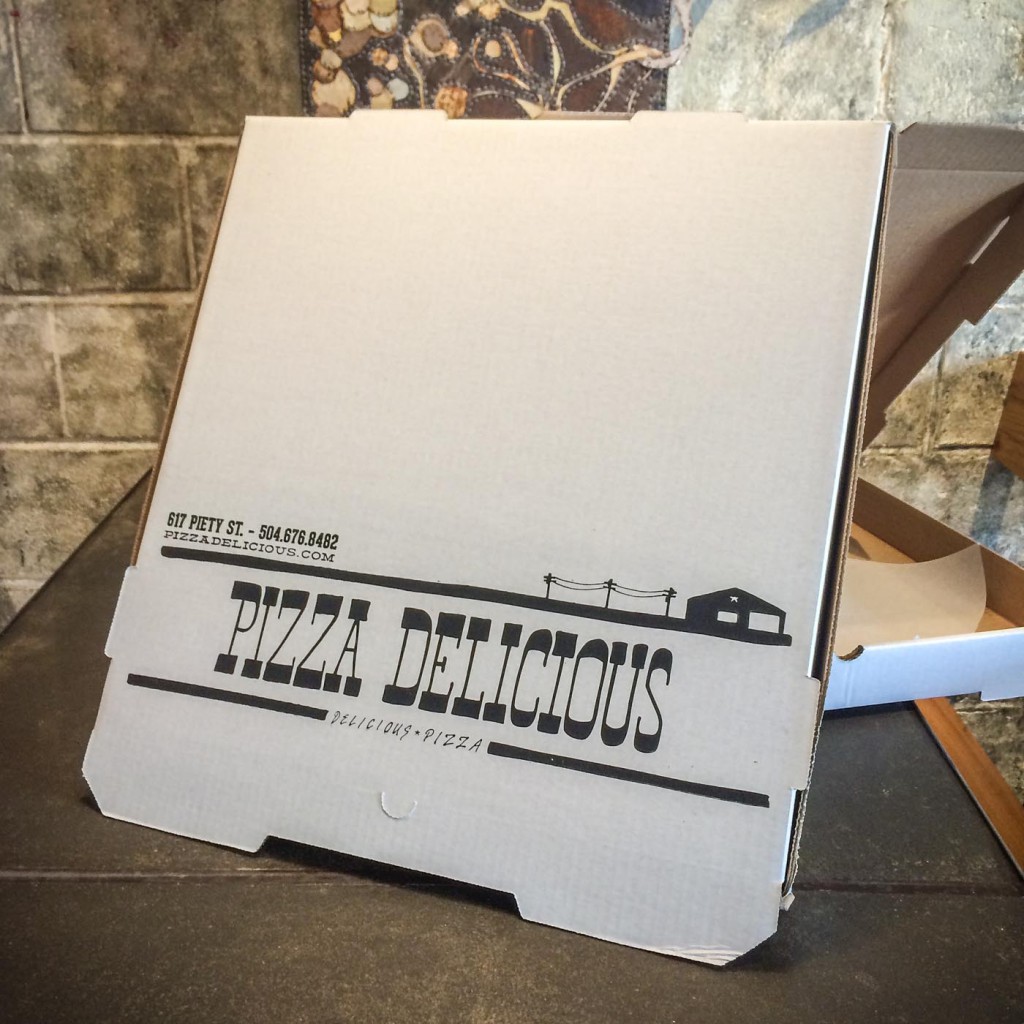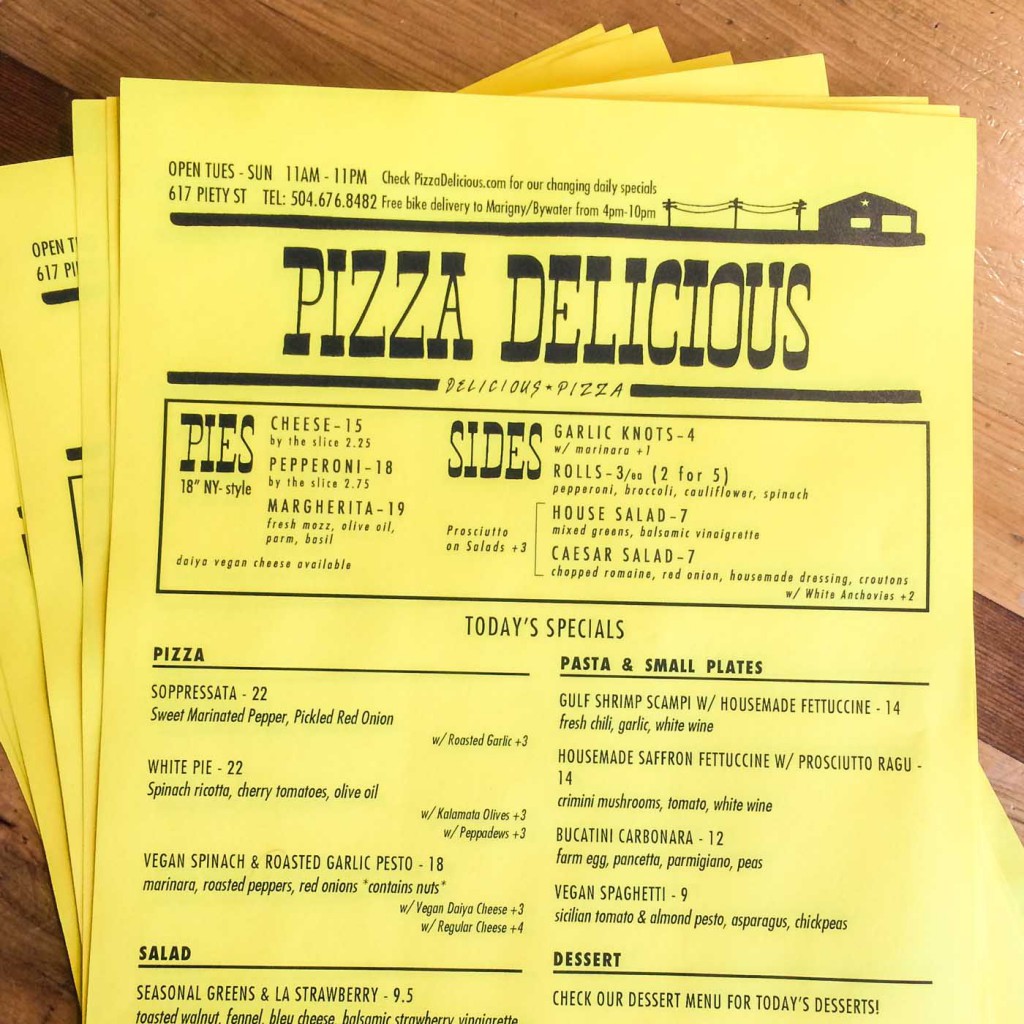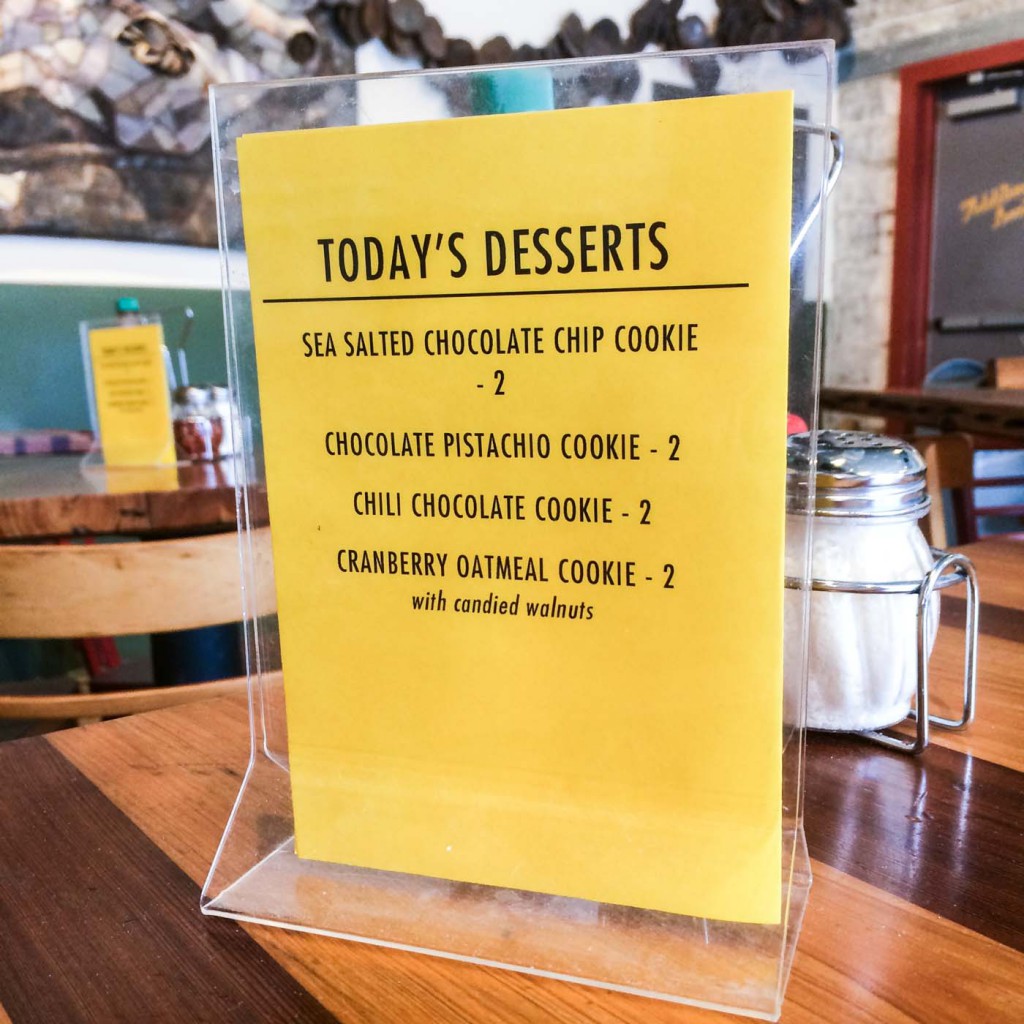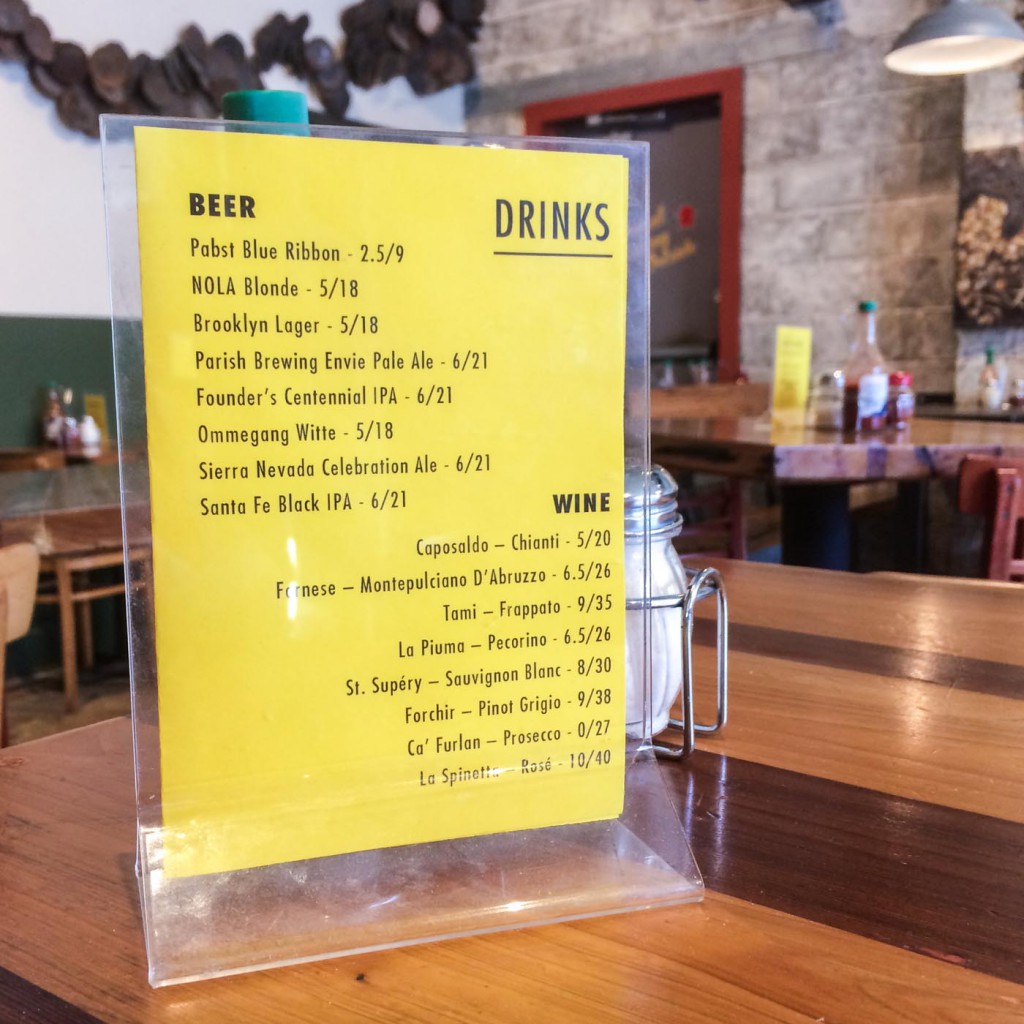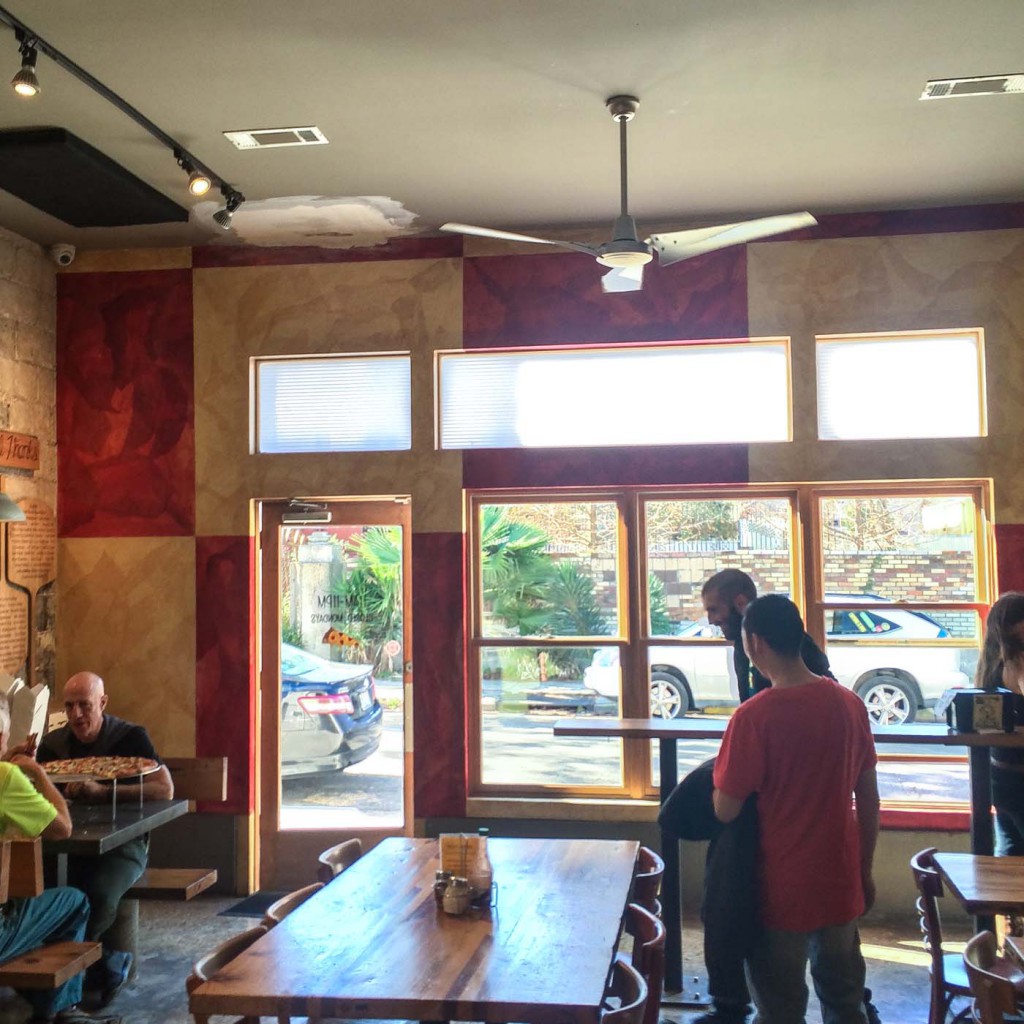 The Pizza D Employee Management Plugin
Great kitchens function like fine-tuned machines – the pressure to be more efficient and to "work smarter, not harder" is ever-present. Early in my time working as a cook – in the days when I was simply learning how to dice onions or peel garlic more quickly – I started to see the many ways restaurant workflows could be streamlined with additional technology and digital systems, these other things I had in my toolbelt. I experimented with building inventory trackers and dynamic prep list generators, sending my mind deep into restaurant problem solving mode, but most of my solutions didn't end up seeing the light of day. Despite that lack of implementation, I'd seen the potential of my work to improve processes and I was eager to see what I could do.
When Pizza D opened, I was ready to help Mike and Greg reduce their time spent on repetitive tasks, so we identified the parts of their process that could be optimized with tech then worked together to build a set of tools. Ultimately, the product turned into a robust employee scheduling and management platform that they've used on a regular basis since they opened the brick and mortar location on Piety Street.
To-date, these tools have helped them free up hundreds of hours that became avilable to deal with other pressing issues or converted to personal time away from the business, a luxury that is often not afforded to restaurant owners.
Below: A view of the tool in action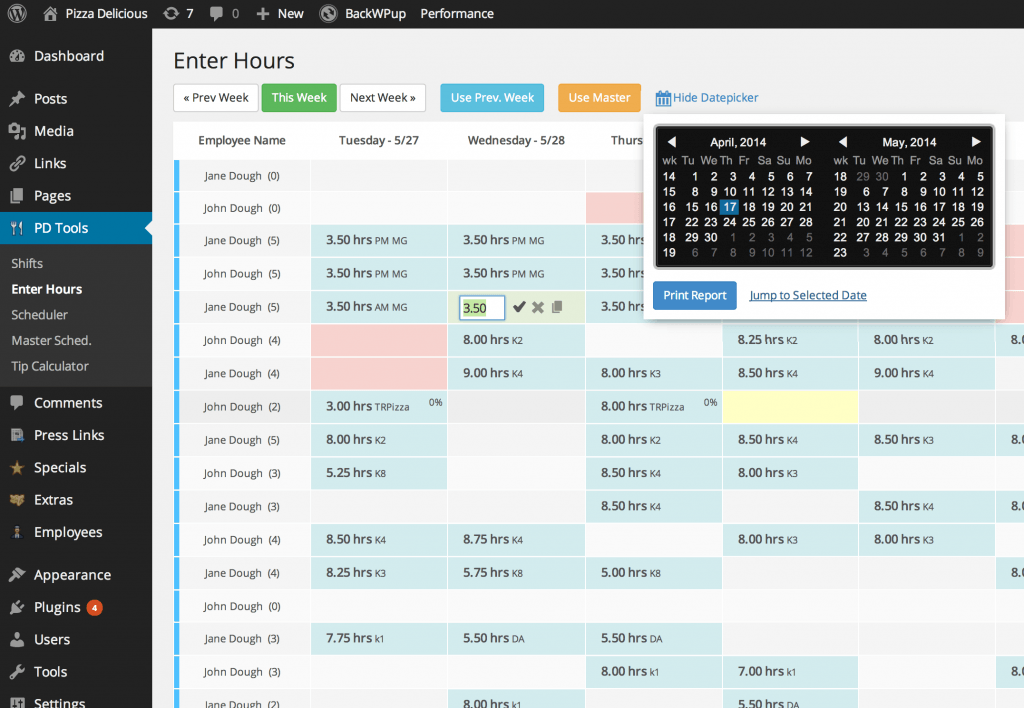 Give the People What They Want
Mike and Greg have been using this platform and loving it since early 2013, and I'm gearing up to share it with the world so other restaurateurs can reap the benefits of the work we've done. My restaurant management platform for WordPress will be in beta soon. Please get in touch with me if you feel your restaurant or restaurant group would benefit from more effecient administrative systems.
I'm creating a website builder focused on dead-simple Menu management and updates.
If you're a restaurateur, manager, designer, web creative/engineer,
or just a food-lover, please get in touch to find out more.
Find Out More